Mehr Tucker, D.D.S.
Dentist Rockville, MD
Mehr Tucker, DDS, LLC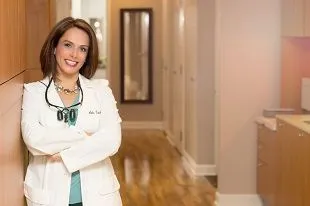 Mehr Tucker, D.D.S. graduated cum laude from the University of Maryland, Baltimore County where she was a member of the Golden Key Honor Society. She received her Doctor of Dental Surgery degree from the University of Maryland School of Dentistry where the high quality of her work culminated in her receiving the Frank C. Gerbi Award for Partial and Fixed Prosthodontics. She continually updates and refines her skills through numerous post-graduate courses every year.
Dr. Tucker has been treating residents of Montgomery County, Maryland and beyond since the year 2000. She is a member of the American Academy of Cosmetic Dentistry , Academy of General Dentistry , American Academy of Facial Esthetics , and the Maryland Dental Association.
Before she became a dentist, Dr. Tucker was a talented visual artist who studied portrait painting and sculpture. She believes that good dentistry requires the eyes of an artist, the curiosity of a scientist, and a sincere desire to help people.