Posts for tag: veneers
By MEHR TUCKER, DDS, LLC
March 21, 2018
This simple cosmetic restoration could finally give you the smile you've always hoped for.
A smile is powerful. Not only does it have the power to make friends and influence people, this small gesture can also boost endorphins to make you feel happier. According to scientific research, smiling stimulates our brain's reward center in a way that even chocolate can't. Of course, if you find yourself smiling less than the average person because you hate how your smile looks then our Rockville, MD, cosmetic dentists Dr. Mehr Tucker and are here to help.
What are dental veneers?
Veneers are made of porcelain or ceramic, and each of these thin tooth-colored shells is fabricated to look just like natural tooth enamel. They are durable and stain-resistant and they offer a simple solution for hiding a variety of imperfections such as poorly shaped teeth, gaps between teeth, minor misalignments, chips and cracks, worn teeth and discolorations.
There are so many people that can benefit from what veneers have to offer. This one simple treatment could give you a straighter, whiter and more even smile.
Am I a good candidate for this cosmetic treatment?
A lot of people turning to our Rockville, MD, dentists for smile makeovers can get the results they want with this simple restoration. Porcelain veneers might be right for you if:
You are dealing with cosmetic flaws and imperfections: While dental veneers can also improve strength they are primarily used to improve and enhance the shape and overall appearance of your smile.
You maintain good oral health and hygiene: It's important that you have a healthy smile prior to getting any cosmetic dentistry. If we discover cavities or gum disease, these issues will need to be treated before you can get dental veneers.
You have enough tooth enamel: When you come in for a consultation we will also need to take x-rays to make sure that there is enough healthy enamel to support your veneers.
Are you interested in getting dental veneers in Rockville, MD? If so, then it's time you called our office to schedule your free consultation. Call our office today at (301) 963-8900 or email at [email protected] to get on the books and let's get you closer to that beautiful smile you want.
By Mehr Tucker, DDS, LLC
January 20, 2018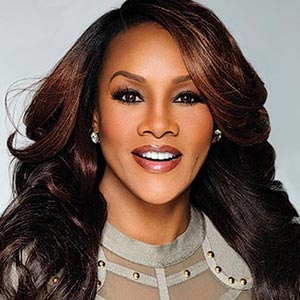 What's an actor's most important feature? According to Vivica A. Fox, whose most recent big-screen role was in Independence Day: Resurgence, it's what you see right up front.
"On screen, your smile and your eyes are the most inviting things that bring the audience in" she said. "Especially if you play the hot chick."
But like lots of people, Vivica reached a point where she felt her smile needed a little help in order to look its best. That's when she turned to a popular cosmetic dental treatment.
"I got veneers years ago," Ms. Fox told Dear Doctor magazine in a recent interview, "just because I had some gapping that probably only I noticed."
What exactly are dental veneers? Essentially, they are thin shells of lustrous porcelain that are permanently attached to the front surfaces of the teeth. Tough, lifelike and stain-resistant, they can cover up a number of defects in your smile — including stains, chips, cracks, and even minor spacing irregularities like the ones Vivica had.
Veneers have become the treatment of choice for Hollywood celebs — and lots of regular folks too — for many reasons. Unlike some treatments that can take many months, it takes just a few appointments to have veneers placed on your teeth. Because they are custom made just for you, they allow you to decide how bright you want your smile to be: anywhere from a natural pearly hue to a brilliant "Hollywood white." Best of all, they are easy to maintain, and can last for many years with only routine care.
To place traditional veneers, it's necessary to prepare the tooth by removing a small amount (a millimeter or two) of its enamel surface. This keeps it from feeling too big — but it also means the treatment can't be reversed, so once you get veneers, you'll always have them. In certain situations, "no-prep" or minimal-prep veneers, which require little or no removal of tooth enamel, may be an option for some people.
Veneers aren't the only way to create a better smile: Teeth whitening, crowns or orthodontic work may also be an alternative. But for many, veneers are the preferred option. What does Vivica think of hers?
"I love my veneers!" she declared, noting that they have held up well for over a decade.
For more information about veneers, please contact us or schedule an appointment for a consultation.
By MEHR TUCKER, DDS, LLC
February 21, 2017
Dental veneers are a common cosmetic dentistry procedure which, thanks to their versatility, can subtly change your smile
or completely change your entire look. However, understanding how veneers work is crucial in determining if this is the right procedure for you. Learn more about dental veneers with Dr. Mehr Tucker in Rockville, MD.
What can veneers do for my smile?
Dental veneers can fix many aesthetic issues with your teeth. In some cases, veneers can even treat several issues at one time. From chips and cracks to discolorations or misalignments, veneers cover the tooth to improve its appearance and makeover its look. Your dentist may suggest just one veneer for a single tooth or several veneers to cover all of the visible teeth on the arch. Your dentist can help you determine the best treatment plan for your smile.
What can I expect from the veneer process?
Veneers normally require two dental appointments to complete. The first visit will include a consultation where you should ask any questions or talk with your dentist about any concerns or expectations you have for the procedure. Your dentist will need to prepare your teeth to receive the veneers, a process which includes removing small amounts of enamel from the front of the teeth. Your dentist takes an impression of the prepared teeth to use in designing the veneers themselves. A dental laboratory creates the veneers over the next few weeks. The completed veneers then return to your dentist's office and, at your second visit, your dentist affixes them permanently to the teeth.
Dental Veneers in Rockville, MD
Dental veneers are an effective procedure which can totally makeover your smile. With the proper care, veneers can last for many years, with many patients reporting that their veneers staying healthy up to 20 years before requiring replacement. If you think you could benefit from dental veneers, consult with your cosmetic dentist to plan your new look. For more information on dental veneers, please contact Dr. Mehr Tucker in Rockville, MD. Call (301) 963-8900 to schedule your appointment for a dental veneer consultation today or email at [email protected]!