Posts for tag: porcelain veneers
By Mehr Tucker, DDS, LLC
January 27, 2020
Looking for a cosmetic change in one or two teeth or for the best way to complete a smile makeover? Then, discover the benefits of porcelain veneers, or dental laminates. Super-thin, tooth-shaped pieces of fine ceramic, veneers disguise aesthetic defects without harming your teeth or making your gums sensitive. Placed by your dentist, Dr. Mehr Tucker, right at her Rockville, MD, office, veneers remake tooth color, shape and more.
It's a matter of confidence
Your smile tells friends, coworkers and family who you are--in other words, your smile mirrors your personality. However, if marred by stains, chips, mild alignment problems, unbalanced contours and length, your teeth are more of a liability than an asset. You can lose your self-esteem.
Steps in the veneer treatment
Customized to cover and strengthen the front of defective teeth, dental laminates bond directly to the existing tooth structure. Your dentist may recommend veneers singly or as part of a comprehensive cosmetic care plan when you meet with her at her office in Rockville, MD.
Dr. Tucker will perform an oral examination to rule out any health problems before addressing your cosmetic goals. Be sure to articulate those goals clearly so you can both agree to treatment which makes sense for you.
If veneers are the right choice, Dr. Tucker will begin your treatment with enamel reduction. She'll remove 1/2 millimeter of tooth structure to facilitate the placement and fit of your new veneers.
Also, oral impressions and detailed instructions accompany photos and X-rays to the dental lab. There, a technician creates each laminate one by one, coloring and shaping them to suit your smile. On your return visit, your dentist will bond the new veneers in place with a light-sensitive resin.
Benefits of porcelain veneers
They are lifelike and complimentary to your smile and facial features.
Veneers are durable and actually make natural tooth structure more resilient.
They last for many years with consistent oral hygiene at home, in-office exams and cleanings and gentle treatment (No candy apples or peanut brittle, please!).
Veneers require far less enamel removal than a crown. As such, they are a conservative--and very popular--aesthetic service.
Veneers do not decay and rarely stain or cause lasting sensitivity issues.
A fantastic smile
Show one to the world when you get beautiful porcelain veneers from Dr. Mehr Tucker in Rockville, MD. Call today to arrange a consultation. Veneers combine state of the art design and materials with true artistry for outstanding results. Call (301) 963-8900.
By Mehr Tucker, DDS, LLC
November 13, 2015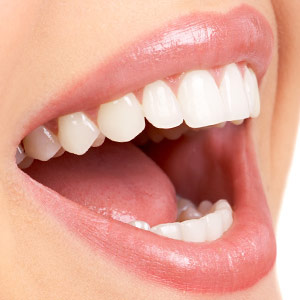 One of the best restorative options for slightly deformed, misaligned or stained teeth is a porcelain veneer. Composed of thin, laminated layers of dental material, the veneer is bonded to the outside of the tooth to transform both its shape and color to blend with other natural teeth.
Veneers are more than a technical process — they're works of art produced by skilled artisans known as dental lab technicians. They use their skills to shape veneers into forms so life-like they can't be distinguished from other teeth.
How technicians produce veneers depends on the material used. The mainstay for many years was feldspathic porcelain, a powdered material mixed with water to form a paste, which technicians use to build up layers on top of each other. After curing or "firing" in an oven, the finished veneer can mimic both the color variations and translucency of natural teeth.
Although still in use today, feldspathic porcelain does have limitations. It has a tendency to shrink during firing, and because it's built up in layers it's not as strong and shatter-resistant as a single composed piece. To address these weaknesses, a different type of veneer material reinforced with leucite came into use in the 1990s. Adding this mineral to the ceramic base, the core of the veneer could be formed into one piece by pressing the heated material into a mold. But while increasing its strength, early leucite veneers were thicker than traditional porcelain and only worked where extra space allowed for them.
This has led to the newest and most advanced form that uses a stronger type of glass ceramic called lithium disilicate. These easily fabricated veneers can be pressed down to a thickness of three tenths of a millimeter, much thinner than leucite veneers with twice the strength.  And like leucite, lithium disilicate can be milled to increase the accuracy of the fit. It's also possible to add a layer of feldspathic porcelain to enhance their appearance.
The science — and artistry — of porcelain veneers has come a long way over the last three decades. With more durable, pliable materials, you can have veneers that with proper care could continue to provide you an attractive smile for decades to come.
If you would like more information on dental veneers, please contact us to schedule an appointment for a consultation. You can also learn more about this topic by reading the Dear Doctor magazine article "Porcelain Veneers."