Posts for: June, 2021
By Mehr Tucker, DDS, LLC
June 14, 2021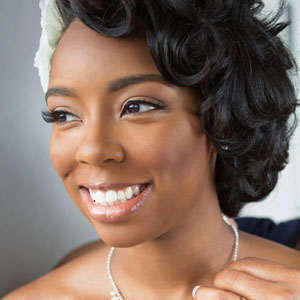 The traditional June wedding season hit a bump last year during the COVID-19 pandemic as many couples down-scaled or postponed their ceremonies. But with hopes that the virus is finally waning, this year the early summer tradition shows signs of reviving. If you're one of those happy couples, you're no doubt working right now to look your best—and that would include your smile.
And there's no time like the present to make sure your teeth and gums are spruced up for the big day. True, some cosmetic enhancements can take weeks or even months to complete. But some can give you a brighter, more attractive smile with just a dental visit or two.
Here are 3 procedures that could help your smile match that once-in-a-lifetime moment.
Dental cleaning. The main purpose for visiting us every six months is to remove any harmful plaque and tartar missed with daily hygiene. But an added benefit for these single-visit dental cleanings can be a brighter, fresher smile. To take advantage, schedule a dental cleaning within a week or so of your wedding.
Teeth whitening. If you want to take your smile brightness to another level, you may want to consider professional teeth-whitening. The professional bleaching solutions we use can restore shine and translucence to dull, yellowed teeth that could last for months or, with touch-ups, a few years. We can also fine-tune the level of brightness you're most comfortable displaying to your wedding guests.
Dental bonding. Do you have a chipped or disfigured tooth that puts a damper on your smile? We may be able to make that defect disappear in just one visit with dental bonding. Using a dental resin material matched to your natural tooth color, we can fill in your tooth flaw and then sculpt it to look as natural as possible. The end result is a life-like, durable finish that will have you beaming on your big day.
Like we said, if your wedding is just around the corner, these particular techniques can make a big difference for your smile. If, however, you still have a few months before your wedding, you may be able to take advantage of other therapeutic and cosmetic measures like dental veneers, crowns or even possibly orthodontics.
To learn more about your cosmetic options, see us for a full evaluation of your smile needs. We'll work with you to help you achieve the most attractive smile possible for your once-in-a-lifetime day.
If you would like more information about cosmetic dental choices, please contact us or schedule a consultation. To learn more, read the Dear Doctor magazine article "Planning Your Wedding Day Smile."
By Mehr Tucker, DDS, LLC
June 04, 2021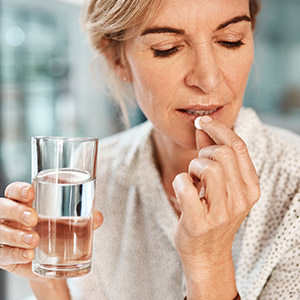 In a little over a century, antibiotics have changed the face of healthcare. We no longer fear cholera, strep throat or even a small cut as our forebears did a hundred years ago. Antibiotics are also an essential weapon against infection in dental situations.
But evidence is mounting that we're overusing these miracle drugs. Besides continued growth in antibiotic prescriptions, sometimes to preempt a possible infection rather than treat an existing one, food producers are increasingly adding them to animal feed and other products as a preventive measure.
The problem with expanding our uses of antibiotics is the ability of targeted microorganisms to develop defenses against our most common drugs. Some may even mutate into a kind of "super bug" like Methicillin-resistant Staphylococcus aureus (MRSA), which no longer responds to a particular antibiotic.
As older antibiotics become less effective, we must develop newer drugs to overcome the strengthened defenses of targeted microorganisms. But this takes time—meanwhile, as antibiotic options dwindle, more than 2 million people each year encounter an antibiotic-resistant infection that results in around 20,000 deaths according to the Centers for Disease Control (CDC).
But there are hopeful signs that the world is now rising to meet the threat of antibiotic resistance. For example, support is growing within the U.S., Canada and the EU to ban the use of antibiotics in animal feed except for treating actual infections.
Many healthcare organizations are also exploring ways to reduce unnecessary antibiotic prescriptions. One way is to make better use of testing, especially to identify the precise bacteria causing an infection so that it can be targeted with a specific antibiotic that will best respond to it.
We're also seeing modifications in the use of antibiotics as a preventive measure. For example, people with certain conditions like congenital heart problems or joint prosthetics have routinely received antibiotics before dental procedures to preempt infection. In recent years that list of conditions has been trimmed substantially.
The move toward a more conservative use of antibiotics will have an impact on healthcare, including dentistry. But whatever the changes, dentists and other health professionals will continue to place their patient's health at the forefront.
If you would like more information on the use of antibiotics in dentistry, please contact us or schedule an appointment for a consultation. You can also learn more about this topic by reading the Dear Doctor magazine article "Antibiotics: Use and Abuse."