Posts for: November, 2018
By MEHR TUCKER, DDS, LLC
November 13, 2018
When your days are jam-packed, it's not always easy to find time to squeeze in one dental appointment, let alone two. This can really complicate dental procedures such as crown replacement. However, thanks to innovative CAD/CAM technology, you can now receive a dental crown in just one visit! Rockville, MD, dentist Dr. Mehr Tucker offers same-day crown appointments that help you stick to your schedule.
What advantages do same-day crowns offer?
In addition to reducing the amount of time you spend in your Rockville dentist's office, same-day crowns offer these benefits:
The Latest Technology: Do you find impressions made with wet digital putty uncomfortable? You're not alone. Luckily, impressions for same-day crowns are made using digital scans. Once the scan is sent to the computer, your dentist uses CAD/CAM software to design your restoration.
No More Middleman: If you received a crown in the past, you probably waited two weeks or longer to receive your final restoration. This slowdown occurs because impressions must be sent to a busy dental laboratory that makes crowns for a number of different dental practices. In contrast, same-day crown technology allows for your crown to be fabricated on the spot. An in-office milling machine fashions your restoration out of a block of ceramic or porcelain in about an hour.
Elimination of Temporary Crowns: Temporary crowns were an important part of the crown process in the past. After your teeth were filed in preparation for your restoration, your dentist would fit you with a temporary crown. For the next two weeks, you would have to avoid hard or sticky foods to prevent dislodging or breaking of the crown. Luckily, same-day crowns have eliminated the need for this step. Now, your tooth will simply be reduced in size and fitted with a new crown during the same appointment.
No Long Waits to Correct Problems: Problems don't happen often, but when they do, you won't have to wait an additional two weeks to receive a crown. In fact, your dentist can make a few tweaks to the software and produce a new crown right away.
An Effective Alternative to Traditional Crowns: Same-day crowns are just as effective and durable as porcelain crowns, making them an excellent choice for all teeth.
Same-day crowns offer convenience without sacrificing quality or durability. Call Rockville, MD, dentist Dr. Mehr Tucker at (301) 963-8900 to schedule an appointment!
By Mehr Tucker, DDS, LLC
November 09, 2018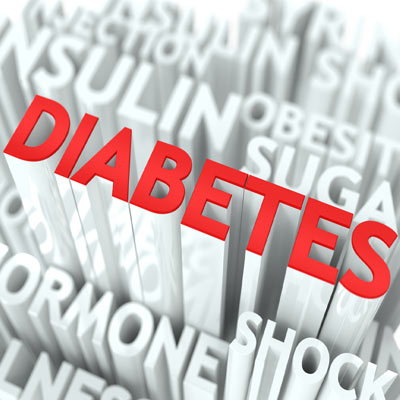 November is National Diabetes Month—a time to focus on a disease that affects more than 400 million people around the world. What does diabetes have to do with oral health? Plenty! Here's a true-or-false quiz to test your knowledge on this important topic.
TRUE OR FALSE:
1. Diabetes and gum disease are connected.
TRUE. Studies have found a clear association between diabetes and gum (periodontal) disease, especially when diabetes is not well controlled. People with poorly controlled diabetes have a more severe inflammatory response to the bacteria that cause gum disease. While inflammation is normally a protective reaction of the body's immune system, too much inflammation can actually make the condition worse. In the case of gum disease, the reverse is also true: Untreated gum disease can worsen blood sugar levels in people with diabetes. The good news is that treatment of periodontal disease has been shown to improve blood sugar control.
2. People with diabetes can't have dental implants.
FALSE. Research has shown that dental implants can be a very successful tooth-replacement treatment for people with diabetes. But again, blood sugar control can be a factor. Dental implants are titanium posts that serve as artificial tooth roots. Minor surgery is required to insert an implant into the bone beneath the gums; a realistic-looking dental crown is later attached to it so it can look and function like a natural tooth. Studies have shown that it takes longer for the bone to heal around implants in people with poorly controlled diabetes. That doesn't make implant treatment impossible, but it does mean that it may be managed differently. For example, an implant may be allowed to heal for a longer period of time before a crown is attached to it.
3. People with diabetes can't do anything to improve their oral health.
FALSE. People with diabetes can have a very positive impact on their oral heath, by doing their best to control blood sugar levels with a healthy diet and exercise, and by sticking to an effective daily oral hygiene routine. This includes brushing twice a day for two minutes each time, and flossing at least once each day to remove bacterial plaque between teeth. Regular dental checkups and cleanings are also essential—not just for people with diabetes, but for everyone!
If you have additional questions about diabetes and oral health, please contact us or schedule an appointment for a consultation. You can learn more about diabetes and oral health by reading the Dear Doctor magazine article "Good Oral Health Leads to Better Health Overall."