Posts for: September, 2017
By Mehr Tucker, DDS, LLC
September 29, 2017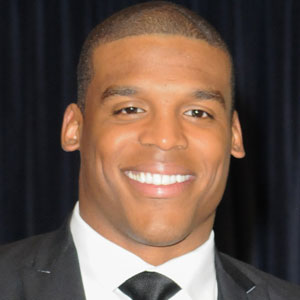 When is the best time to floss your teeth: Morning? Bedtime? How about: whenever and wherever the moment feels right?
For Cam Newton, award-winning NFL quarterback for the Carolina Panthers, the answer is clearly the latter. During the third quarter of the 2016 season-opener between his team and the Denver Broncos, TV cameras focused on Newton as he sat on the bench. The 2015 MVP was clearly seen stretching a string of dental floss between his index fingers and taking care of some dental hygiene business… and thereby creating a minor storm on the internet.
Inappropriate? We don't think so. As dentists, we're always happy when someone comes along to remind people how important it is to floss. And when that person has a million-dollar smile like Cam Newton's — so much the better.
Of course, there has been a lot of discussion lately about flossing. News outlets have gleefully reported that there's a lack of hard evidence at present to show that flossing is effective. But we would like to point out that, as the saying goes, "Absence of evidence is not evidence of absence." There are a number of reasons why health care organizations like the American Dental Association (ADA) still firmly recommend daily flossing. Here are a few:
It's well established that when plaque is allowed to build up on teeth, tooth decay and gum disease are bound to follow.
A tooth brush does a good job of cleaning most tooth surfaces, but it can't reach into spaces between teeth.
Cleaning between teeth (interdental cleaning) has been shown to remove plaque and food debris from these hard-to-reach spaces.
Dental floss isn't the only method for interdental cleaning… but it is recognized by dentists as the best way, and is an excellent method for doing this at home — or anywhere else!
Whether you use dental floss or another type of interdental cleaner is up to you. But the ADA stands by its recommendations for maintaining good oral health: Brush twice a day for two minutes with fluoride toothpaste; visit your dentist regularly for professional cleanings and checkups; and clean between teeth once a day with an interdental cleaner like floss. It doesn't matter if you do it in your own home, or on the sidelines of an NFL game… as long as you do it!
If you would like more information about flossing and oral hygiene, contact us or schedule an appointment for a consultation.
By Mehr Tucker, DDS, LLC
September 14, 2017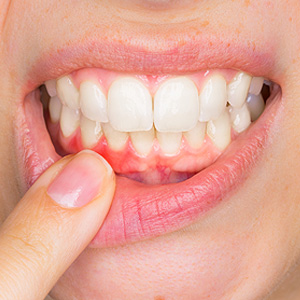 September is National Gum Care Month. Did you know that advanced periodontal disease is the number one cause of tooth loss among adults? Periodontal disease refers to any disease that affects the structures that hold the teeth in place, including gums, ligaments and bone. In its earliest stage, called gingivitis, the gums become inflamed. When it progresses to periodontitis, both soft and hard tissues that hold the teeth in place are affected, threatening the integrity of the teeth. Some people are more susceptible to periodontal disease than others. Here are some common risk factors:
Poor oral hygiene. Plaque buildup is the primary cause of gum disease. When life gets busy, we may be less diligent about our oral care. This allows bacteria in the mouth to form a biofilm (plaque), which causes inflammation of the gums.
Heredity: Some people are genetically more predisposed to gum disease. Look at your family history. Have any of your relatives had gum disease or lost their teeth?
Pregnancy. Gums are sensitive to hormone fluctuations, and it is not uncommon for pregnant women to experience an inflammation of the gums known as "pregnancy gingivitis." Gingivitis — characterized by red, swollen gums that bleed easily — is the beginning stage of gum disease.
Age: The chance of developing gum disease increases with age. Over 70% of Americans 65 and older have periodontitis, an advanced form of gum disease, according to the U.S. Centers for Disease Control and Prevention. This may be influenced by other diseases, medications that cause dry mouth, or other causes of plaque buildup.
Diet: Eating too many simple carbohydrates (those found in sugar, white bread, white rice and mashed potatoes, for example) is linked to chronic inflammation in the body, which increases the risk of gum disease.
Smoking: Smoking is a significant risk factor for the development and progression of gum disease. Since nicotine constricts blood vessels, smokers may not see the typical symptoms such as red, puffy, bleeding gums, so the disease may cause damage before smokers realize there is a problem with their gums.
Diabetes: Uncontrolled diabetes puts you at higher risk of periodontal disease. Not only can diabetes make gum disease worse, gum disease can make diabetes symptoms worse.
Our aim is not to scare you but to help you become aware of factors that can increase your risk of gum disease. Many of these factors are not under your control. However, you can do your part to prevent gum disease by staying on top of the things you can control. Let us know about any new medications you are taking, eat a balanced diet rich in complex carbohydrates and other nutrients and, if relevant, manage your diabetes and explore programs that will help you quit smoking.
Fortunately, good oral hygiene and regular professional cleanings can turn early gum disease around, so if you have any of the risk factors that contribute to periodontal disease, be extra diligent about your oral hygiene routine. And make sure you come in for regular dental checkups and cleanings. If you show signs of gum disease, we may recommend that you come in for more frequent cleanings.
To learn more about risk factors for gum disease, read the Dear Doctor magazine articles "Assessing Risk for Gum Disease" and "Pregnancy and Oral Health."